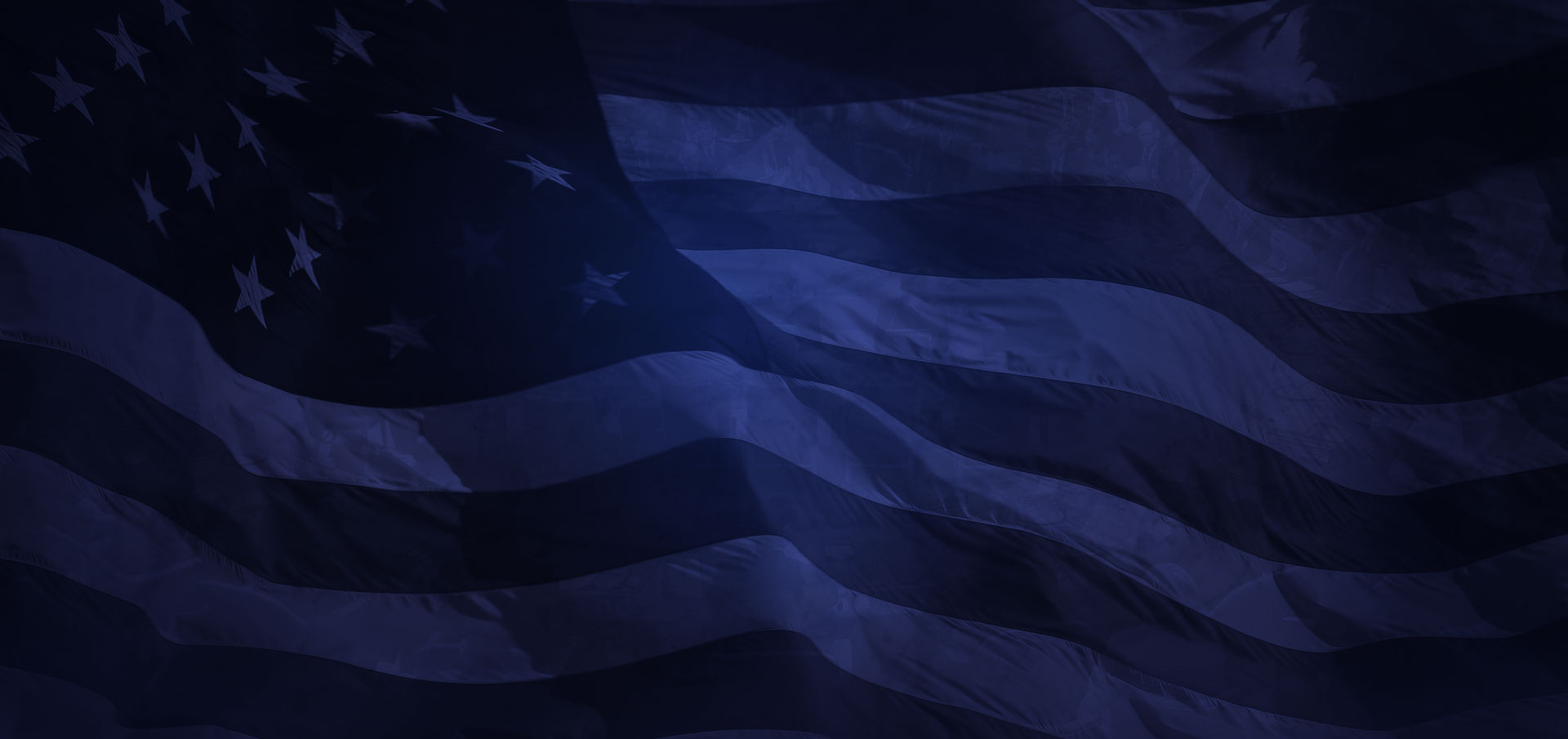 ---
Florida Officers & Leadership
Meet the men and women that proudly serve the Florida Department of AMVETS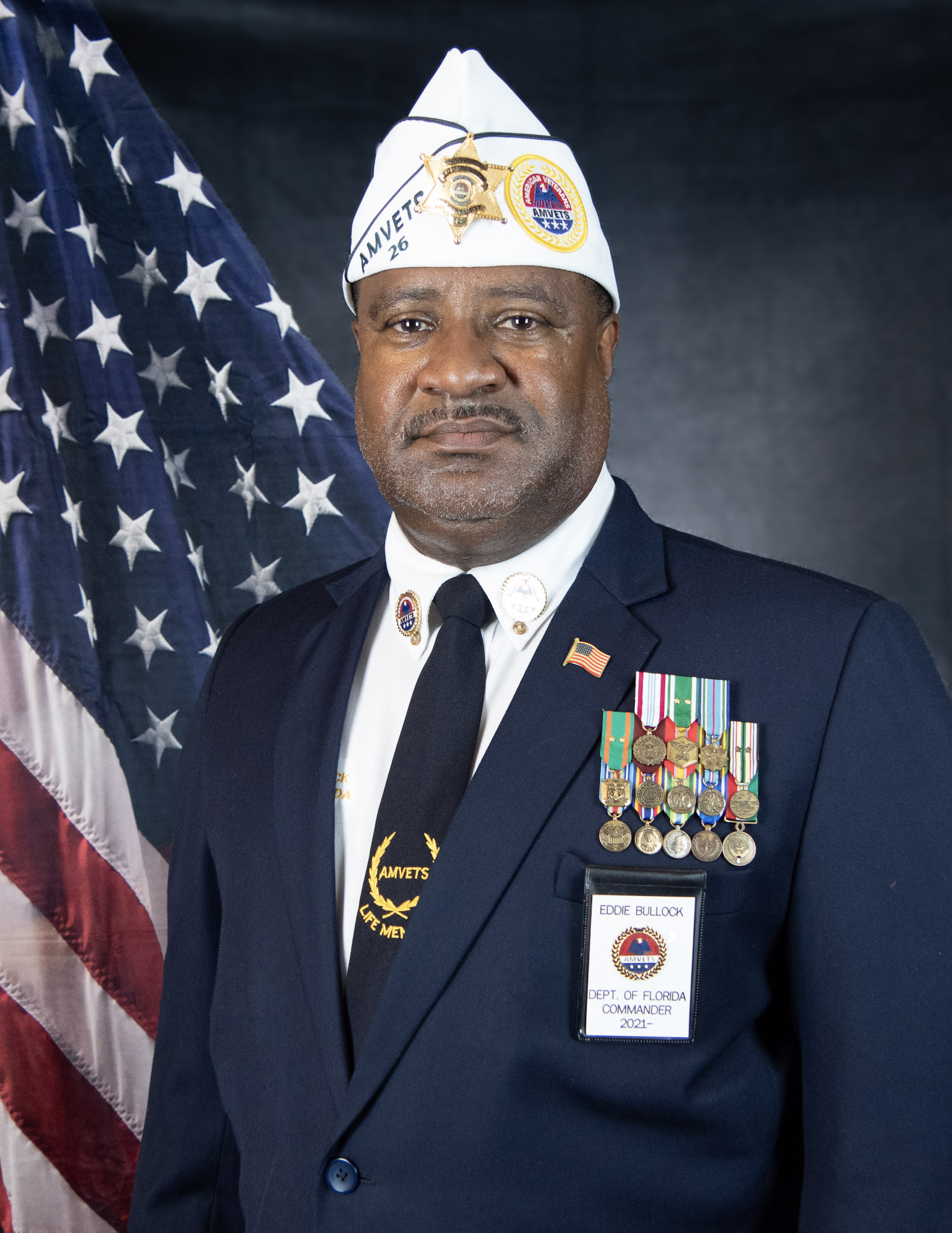 COMMANDER
Eddie Bullock - Post 26
---
Eddie L. Bullock, Jr. is a native of Newark, New Jersey and raised in Durham, North Carolina; he enlisted in the United States Navy on 02 October 1984. He completed Basic Training, Basic Electricity and Electronics, Communication Systems Theory, and Technical Control at San Diego, California as a Communication Technical Control Operator.
Eddie Bullock joined the AMVETS 2011 and assumed positions as AMVETS National Diversity Team Member, Department 1st Vice, Department 2nd Vice, Scholarship Chairman and Juniors Coordinator, District III Commander, District III 1st and 2nd Vice, Post 26 Adjutant, Provost Marshal and Chaplain. Eddie is also an AMVET Rider and a member of the Hillsborough County Veterans Council. He served a 20-year career in the United States Navy. He is currently working as the Middle East Chief Future Operations for the Department of Defense Information Systems Agency.
Eddie is an accomplished Network Operations Manager with over 37 years' experience leading, supervising and managing military, government and contractor Information Technology professionals. He has an in-depth knowledge and specific familiarity with the Department of State Networks, Department of Defense Network Operations, Homeland Defense, Special Forces, and Agencies. His knowledge expands to the Department of Defense Information Network (DODIN), Global Network Operations and Enterprise Infrastructure in support of Warfighters, mission/coalition partners and National-Level leaders
Eddie Bullock's awards include the Defense Meritorious Service Medal, Joint Commendation Medal, the Navy Commendation Medal (3rd Award), the Navy Achievement Medal (4th Award) and various campaign and deployment awards.
Eddie Bullock is married to Inetta Bullock and has two daughters, Taneisha and Robin.
HONORS AND AWARDS

AMVETS Ntl Diversity Team Member
Dept of Florida Scholarship Chairman
Dept of Florida Juniors Coordinator
District III Commander
District III 1st Vice
District III 2nd Vice
Post 26 Provost Marshal
Post 26 Chaplain
Post 26 Adjutant
AMVET Rider
.

MAILING ADDRESS
2031 Abby Trace Dr.
Dover, FL 33527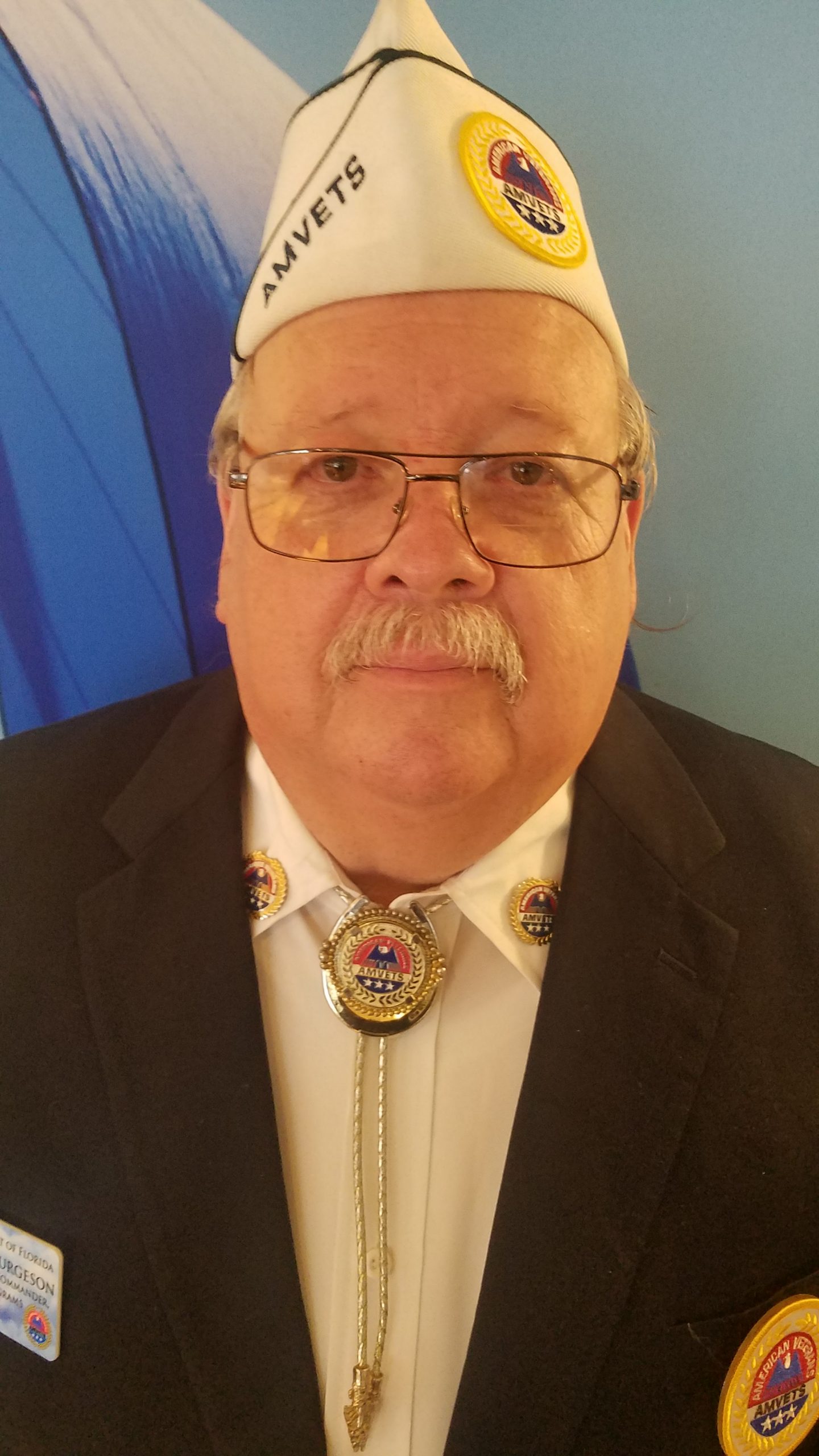 1ST VICE COMMANDER
Doug Furgeson - Post 32
---
Doug is a U.S. Navy Veteran. A life member of AMVETS since 2008 and have been active at all levels. Currently 2nd Vice Commander for the Department of Florida. 2015-2017 Department Judge Advocate. Other positions held at the Department level are Inspector General, Deputy Inspector General, member of the Constitution & Bylaws Committee, and member of the Grievance Committee. Served as Commander and Finance Officer of District XII. He has served as Commander 6 years, 1st Vice, Finance Officer and Judge Advocate of AMVETS Post 32. He was the Department Officer of the year 2015-2016 and Post 32 AMVET of the year 2012.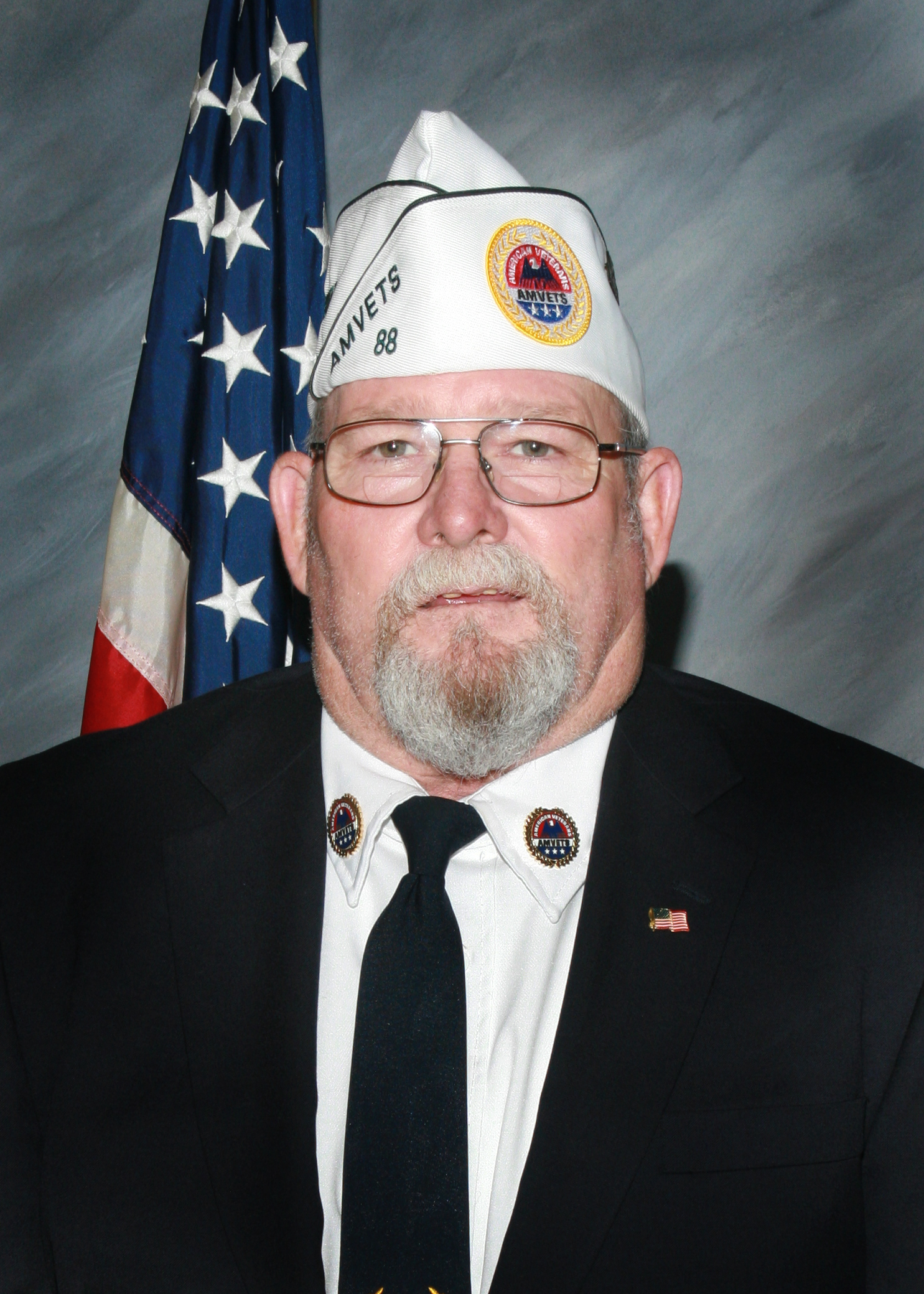 2ND VICE COMMANDER
Dean Richards - Post 88
---
Dean is a Florida native, born in St. Petersburg, FL. Being an Air Force brat Dean grew up all over the United States and Germany. He enlisted in the Army in 1984. His duty stations in order include 3rd Ranger Battalion Ft Benning, 2nd Infantry Division Camp Hovey Korea, 7th Infantry Division 3rd 27th Ft Ord, 5th 87th Infantry at Ft Davis Panama and Ft Sill Training Brigade. He earned his Expert Infantry Badge at 3rd Ranger Bat and his Combat Infantry Badge during Operation Just Cause in Panama. He graduated from Ranger School Class 3rd of 91 at the age of 30. He was on active duty just shy of 10 years and achieved the rank of E6. He has four daughters, three granddaughters, and one grandson. Dean is currently employed as a maintenance supervisor at a high-end apartment complex and lives with his two dogs Dixie and Cash.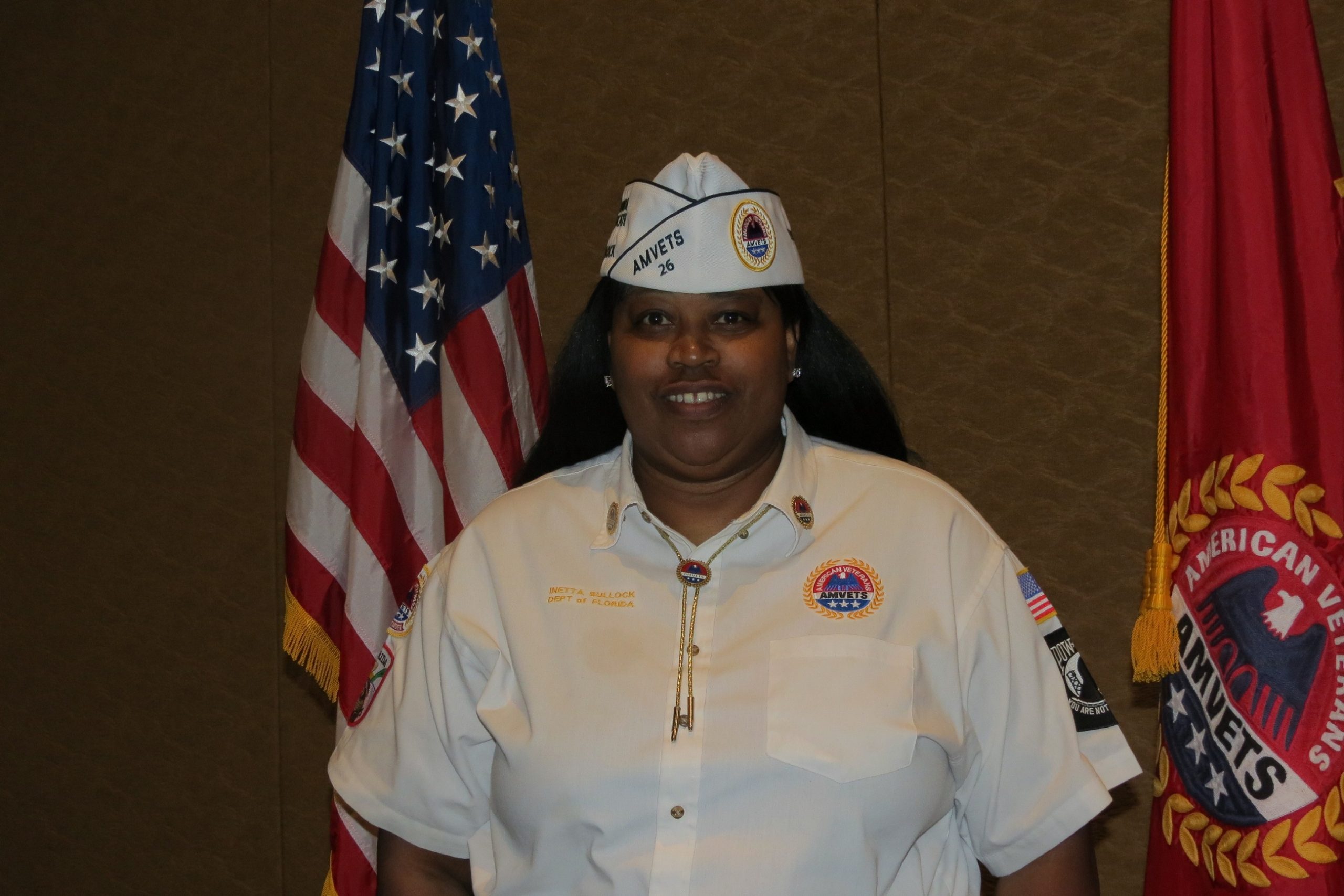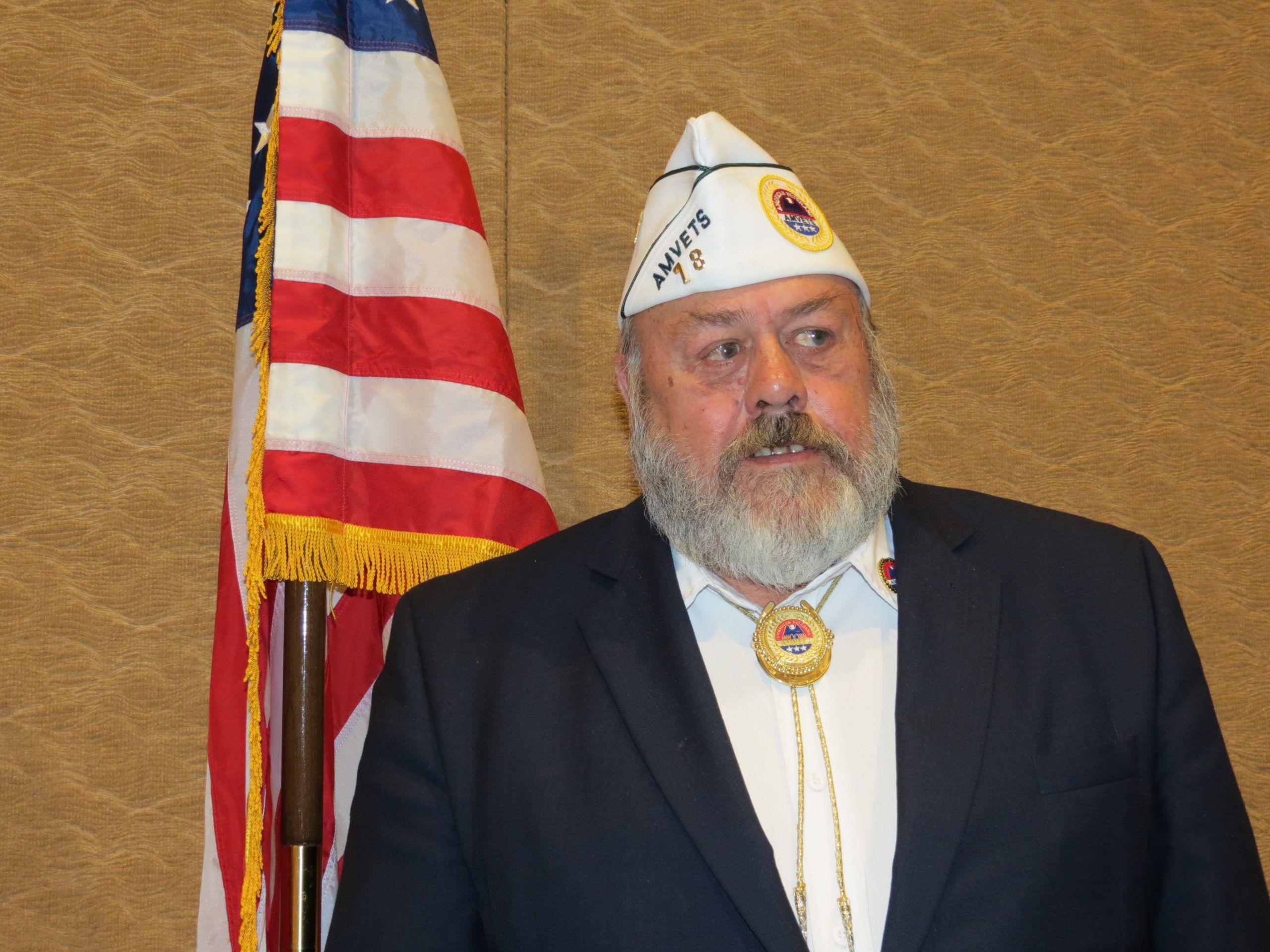 FINANCE OFFICER
Richard A. McKern - Post 78
---
Richard A. McKern, was born in Omaha, Nebraska, and is a lifetime fan of the Nebraska Cornhuskers (GO BIG RED). He graduated from Abraham Lincoln High School and entered the Army National Guard in 1976 as a Recovery Specialist. In 1979, he transferred into the Air Force on active duty as a Armament System Specialist. He later became a Weapons Safety officer, retiring in April of 2000 at Eglin AFB, Florida. Rick went to work for Nortel Networks upon retirement from the USAF until returning back to Eglin AFB as a contractor working for the 96th Test Wing again as an Explosive Safety officer. He also started his college degree with Troy University in Finance and Personnel Management, graduating with his BS in 2007. In 2006, Rick converted from a Contractor to Civil Service for the 96th Test Wing until his final retirement in April of 2020 with over 40-years of service working for the Government and Department of Defense.
Richard McKern was introduced to Amvets in late 2001 while attending a military retirement at Amvets Post 78. He was impressed by the camaraderie and just being around veterans, becoming a member of the Post in 2002 and a life member in 2003. He has held numerous positions within the Post since including Trustee, Chairman of the Board, 2st Vice Commander, Finance Officer for 5-years, and currently in his 2nd year as Post Commander. Rick also is currently the District Commander for District IV, the largest District in the State of Florida with eleven Posts, soon to be twelve.
Richard McKern was asked to become part of the Finance Committee which he did and really enjoyed as he did in his previous duty as Finance Officer for Post 78, one of the largest Posts in Florida. Rick was nominated for the Finance Officer position, accepted, and was elected as the Finance Officer for the Department of Florida in June 2022.
Richard McKern has been married to his wife Mary since 1977 and both have enjoyed tours of duty in California, Louisiana, 9-years in the United Kingdom, settling down in Niceville, Florida which they have been a resident of since 1993. They have two sons, Chadwick and Jay.
HONORS AND AWARDS Inspector General USAF
Asst First Sergeant, USAF
Instructor, USAF
Post 78 Trustee
Post 78 2nd Vice Commander
Post 78 Chairman of the Board
Post 78 Finance Officer
District IV Finance Committee District IV Commander
Department Finance Committee

MAILING ADDRESS
1598 Ruckel Drive,
Niceville, FL 32578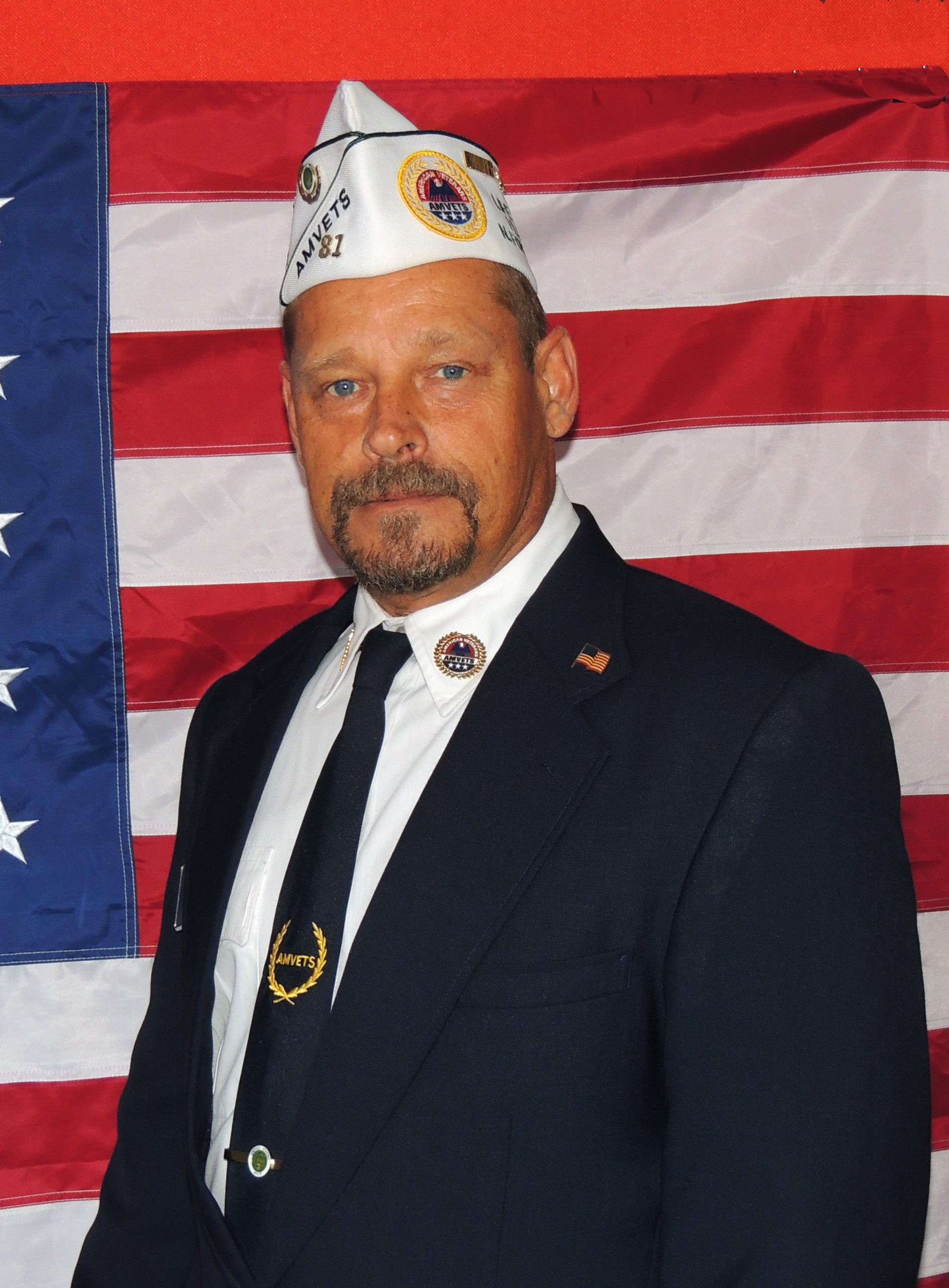 PROVOST MARSHAL
Kevin Butwill - Post 81
---
Kevin Butwill is a US Army Veteran. His Duty Stations were Schofield Barracks, Hi & Ft Polk, La after attending Basic Training and AIT at Ft Sill Ok. (Field Artillery)
Kevin is a 20-year member of New England Carpenters Union. His Positions have included Union Steward, Local #535 Trustee and Local #535 Recording Secretary. He continues his membership in Carpenters Union Local #1809 Miami, while self-employed in Property Maint. Prior to this position Kevin was Commander of Amvets Post 81, he has Proudly Served in many elected and appointed positions at Amvets Post, District and Department Levels
Kevin received a United States Congressional Citation and a Rhode Island House of Representation Citation for Volunteerism. Now he has dedicated his time in Supporting and Advancing the Aims and Purposes of Amvets Veterans Organization on behalf of all Veterans
HONORS AND AWARDS

Veteran of US Army 1982 – 1985
Life Member of Amvets
fDept of Florida, Alt. Provost Marshal 2017- Present
District 6 Florida, 1st Vice Commander 2019 - Present
District 6 Florida, Provost Marshal 2017 - 2019
Commander of Amvets Post FL- 81 NFT Myers 2018 – 2020
1st Vice CMDR Amvets Post FL- 81 NFT Myers 2016 – 2017
Finance Officer Amvets Post FL – 81 NFT Myers 2017 – 2018
of Florida Honor Guard Committee Member 2019 - Present
Post 81 Honor Guard 2018 - Present
Received a US Congressional Citation Volunteerism Sept. 2009
Received a State of Rhode Island House of Representatives Citation Sept. 2009

.
MAILING ADDRESS
551 Plaza Del Sol
NFT Myers, Fl 33917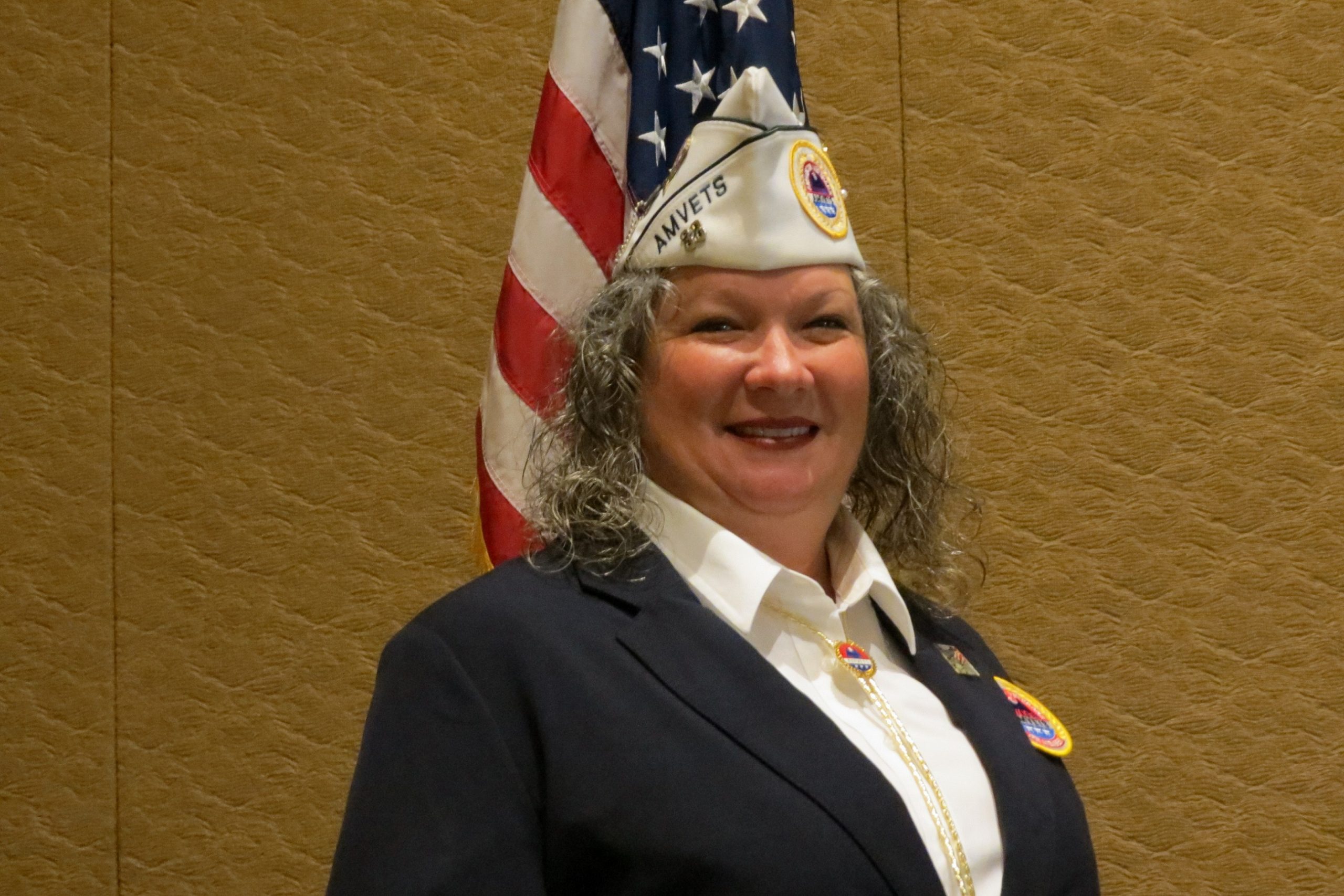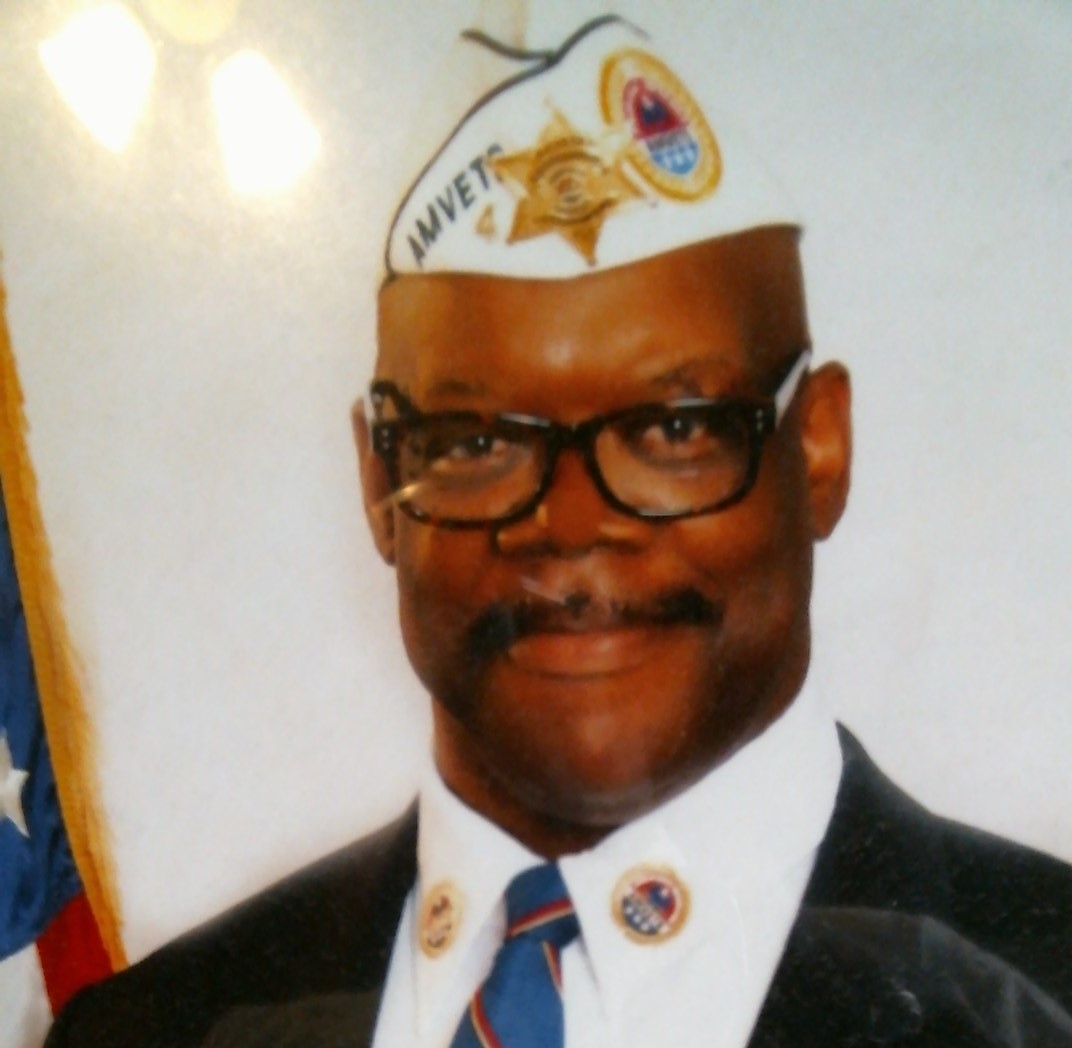 EXECUTIVE DIRECTOR
Horace Johnson - Post 04
---
As a Life Member of AMVETS since 2006 I have been active at all levels of the organization. Currently a trustee and the Treasurer of the National Service Foundation. I am a Past Commander of AMVETS Department of Florida. The past Post 4 Commander Tampa, FL. I was the Department of Florida District III Commander 2 years. Past National District III Commander.(2015) I am a Viet Nam Veteran 1968/1969 where I was a Combat Medic. I spent 22 years in the Army (18 of them in the Ohio Army National Guard) where I retired as an Operations Sergeant Major of the 37th Armored Cavalry Division in 1998. I did 35 years in the US Postal Service where I elevated from a Letter Carrier to an Officer-In- Charge (Postmaster) of a Level 22 Post Office. I have completed all leadership courses required to manage the positions I have held; including annual Safety, Leadership, and Sexual Harassment courses. While in the Military I also completed Instructor Training courses. I accepted this position because I am a dedicated AMVET, willing to do what our Officer's Manual and Bylaws defines that a member should do; help to make our Organization an Organization that cares about Veterans, our communities and its people.